Ne dorim
🌱să găsim cele mai bune căi prin care să aducem tinerii mai aproape de natură și să trezim interesul față de valorile cooperării și solidarității, dinafara zonei lor de confort.
🌍
📣să devenim mai conștienți despre problemele societăților noastre bazate pe consum ce exploatează nesustenabil resursele umane și naturale.
Vrem
👨‍🌾să contribuim la îmbunătățirea calității vieții și a condițiilor de viață pentru toate categoriile sociale
🤝
📜să implementăm acțiuni și parteneriate durabile și să cooperăm cu partenerii noștri, atât la nivel local, cât și internațional prin intermediul etichetei de calitate obținută în cadrul Corpului european de solidaritate.
Putem
✨să milităm pentru obiective de dezvoltare sustenabilă și să trezim conștiința pentru un mediu mai sigur și mai durabil,
✊
Organizația noastră este non-guvernamentală si non-profit si își dorește să sprijine comunitățile locale și tinerii - prin activități culturale și participative atât online cât și în natură - să se implice și să își ceară dreptul la un viitor mai bun
Ne bucurăm că exiști! Hai să te implici alături de noi!
Sigur avem ceva de făcut și tu ne poți da o mână de ajutor
Proiectul "Mindchangers: Regions and youth for Planet and People" (CSO-LA/2020/415-010) al Consorțiului Piemonte își propune să susțină organizațiile non-guvernamentale pentru a capacita tinerii din județul Dolj în cunoașterea obiectivelor de […]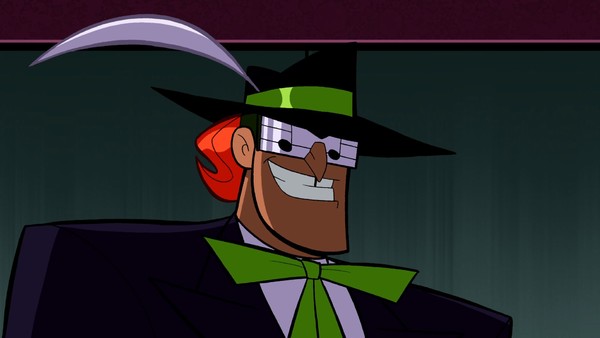 Music Meister
KPop Star
Music Meister debuted on the Cartoon Network series Batman: The Brave & The Bold, and is suitably silly. His power is hypnosis via singing ability, a power that's quirky enough and easily adaptable to keep his story ticking along nicely. The costume changes to fit with different musical eras is a nice touch too which shows the love that's gone into his design. Given The Brave & The Bold's penchant for utilising DC's deep cast, Music Meister comes up against a few heroes before Batman eventually takes him down. Aquaman, Black Canary, Green Arrow and a few more minor supers are all entranced by his voice during his master plan. Batman is eventually able to use Black Canary's sonic screech against Music Meister, which is a nice piece of synergy. After all that, his ending is the perfect amount of goofy; Batman knocks him out with a single punch. Like a few on this list, the casting is as important as anything else, and in Neil Patrick Harris they absolutely nailed it. His comedy timing is impeccable, and his voice walks that tightrope between smug and whiny perfectly.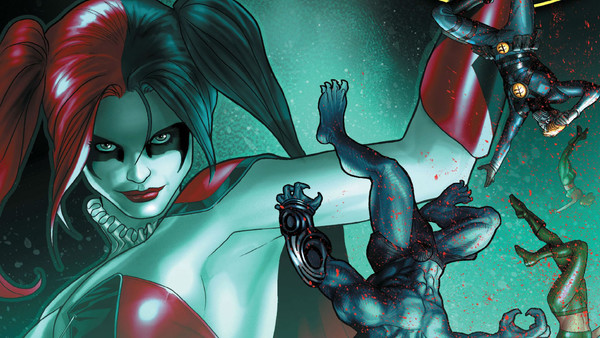 Harley Quinn
a firmly established fan favourite
She just has to be number one. While a lot of these characters are curios in the Batman canon, Harley Quinn is a firmly established fan favourite. In any Batman top ten, Harley would be pushing for inclusion. Margot Robbie's recent performance maybe have sent Harley costumes flying off shelves for Halloween, but she was iconic long before that. Fantastic in The Animated Series, she went on to steal the show in the Arkham games and had some fantastic runs in the comics. A Harley Quinn Romance, Mad Love and her work with Suicide Squad come to mind. Her Brooklyn accent combined with her coy yet hyper confident nature proved a winning formula. However, it was her quick witted dialogue that really solidified her in fans hearts. Despite her obviously comedic leanings though, she's best when she goes dark. A tragic victim of Stockholm Syndrome, she's trapped in a loveless, abusive relationship with the Joker. This undying affection combined with her seemingly bottomless capacity for violence makes her one of the most well rounded characters there is. Batman: The Animated Series gave us a lot of great moments. But Harley Quinn's debut is surely the best.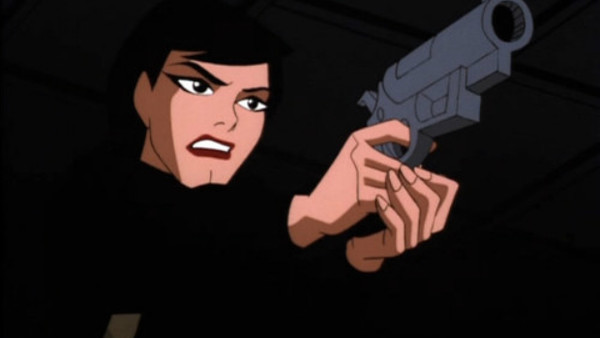 Renee Montoya
a brilliant character who probably deserves to be a bit higher up the list
Renee Montoya is a brilliant character who probably deserves to be a bit higher up the list. However, while she was created for The Animated Series, she technically debuted in the comics first to help set her up for the small screen. She loses a few points for that, but not enough to knock her off the list entirely. She's far too interesting for that. Evolution and character growth doesn't happen all that often for background characters like Montoya. In fact, their steady dependability is often why they're there. Renee Montoya was prepared to break that mould, and it paid of handsomely. As one of Gotham City's Finest, she's been through the ringer. Beginning as a beat cop, she's promoted to homicide detective, but struggles to deal with the stigma of being a lesbian and the child of Dominican immigrants. She eventually leaves the force because of the massive corruption, but she only grows stronger from there. Too good a character to write out, Montoya trains with The Question, eventually taking up the mantle herself. From there, we see her wrestle with the ethical complexities of her role in Gotham, and a much more compelling character because of it.
Mr. John Anderson
CEO
Martina Cliton
Designer
Selina Roy
Seo